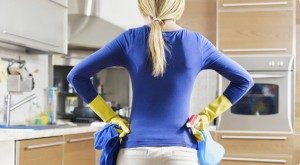 Our daily life in London is demanding and stressful like never before. It becomes increasingly difficult to spend quality time with friends and family, let alone having time for ourselves. We are Cleaners Putney and can offer you top quality domestic cleaning solutions for your home at the most competitive rates in Putney, SW15 London.
In such a situation, the task for cleaning our home takes a backseat. We know that a dirty house is a comfortable place to all kinds of diseases. The presence of a professional cleaner in your house can be quiet a relief in this situation. It definitely became a necessity and not a luxury to hire some professional help in order to perform the domestic cleaning tasks for you.
The expectations of the society from each individual are to maintain a great social life with an equally rewarding career. Party out with friends; give time to family and also have a spotless household. Managing all this is extremely difficult. Having professionals for help in cleaning can also help in having leisure weekends. One can gain more time to give to family and friends on a regular basis.
Other benefits from getting professional domestic cleaning service can be enlisted as below:
Time to avoid missing on other things in life
Relief from Stress
Sense of purpose can be regained
All this along with an absolutely clean home and a healthy home
Cleaners Putney can perform any kind of domestic cleaning. The size of your property does not matter. It might be a studio or a small flat, a big house or for that matter, even a manor. Our services are not just for the busy professionals, sick and elderly families also need assistance in domestic cleaning to keep ailments at bay.
Our services are available anytime of the day and any day of the week as per your convenience. The cleaning agents are most reliable and available for interview if the hirer desires so. Their references are well checked from our end and we would not let anybody you wouldn't want to your homes. However rearrangements of a schedule, once fixed, is difficult.
About Putney
Putney
Putney appears in the Domesday Book of 1086 as Putelei. It was noted that it was not a manor, but obtained 20 shillings from the ferry or market toll at Putney belonging to Mortlake. Putney is serviced by mainline trains to Waterloo Station from Putney Station and by London Underground from East Putney. Putney Bridge station is across the river in Fulham. Services to Waterloo are every 5 to 10 minutes making it a popular location for young professionals commuting into central London.
Putney Bridge
Putney Bridge is a London Underground station on the Wimbledon branch of the District Line. Putney Bridge currently has a bay platform (platform 2) which can only accommodate C stock trains. The bay platform is in the middle of the eastbound and westbound tracks. Now, because the westbound track is on a curve, there is a 10 mph speed limit for Wimbledon bound trains.
East Putney tube station
The station was opened by the Metropolitan District Railway (MDR, now the District Line) on 3 June 1889 on an extension from Putney Bridge station to Wimbledon. The junction between the District Line tracks and what is now the National Rail loop to the main line is immediately to the south of the station. Two pairs of tracks (one pair for each operator) run through the station giving it a narrow Y-shaped arrangement with a shared central island platform and two separate platforms across the tracks for opposite directions.
Putney Vale
Putney Vale is a small community at the foot of Roehampton Vale, just off the A3. It is part of the Roehampton Ward of the London Borough of Wandsworth. There is a large residential estate, called Putney Vale Estate, tucked away behind the supermarket and cemetery. Built in the mid-1950s, the housing consists mainly of ex-local authority masionettes and some semi-detached housing. Today, most of the dwellings are in private hands, but some are still with the local authority.